Welcome to this week's "Currently" post!
CURRENTLY:
LOVING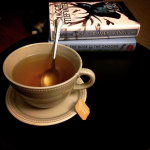 My new tea mug and spoon holders. I'm not—and probably never will be—a coffee drinker. For me, tea is the go-to warm beverage of choice, particularly herbal teas and those without a lot of bitter tannins. I find that tea, like wine, tastes best when served in a vessel of the right shape. White wine goes in tall glasses, red wine goes in fat goblets, and for me, tea works best in tea mugs. Coffee mugs are a bit too tall, teacups tend to be too small overall. But a wide, fat tea mug? Perfect. Anthropologie has gorgeous ones, but I picked up this beauty (and its matching saucer) at Target for a very reasonable price. Along my set of Shanghai dip bowls to serve as spoon and bag rests, I now have a very serviceable tea set.
READING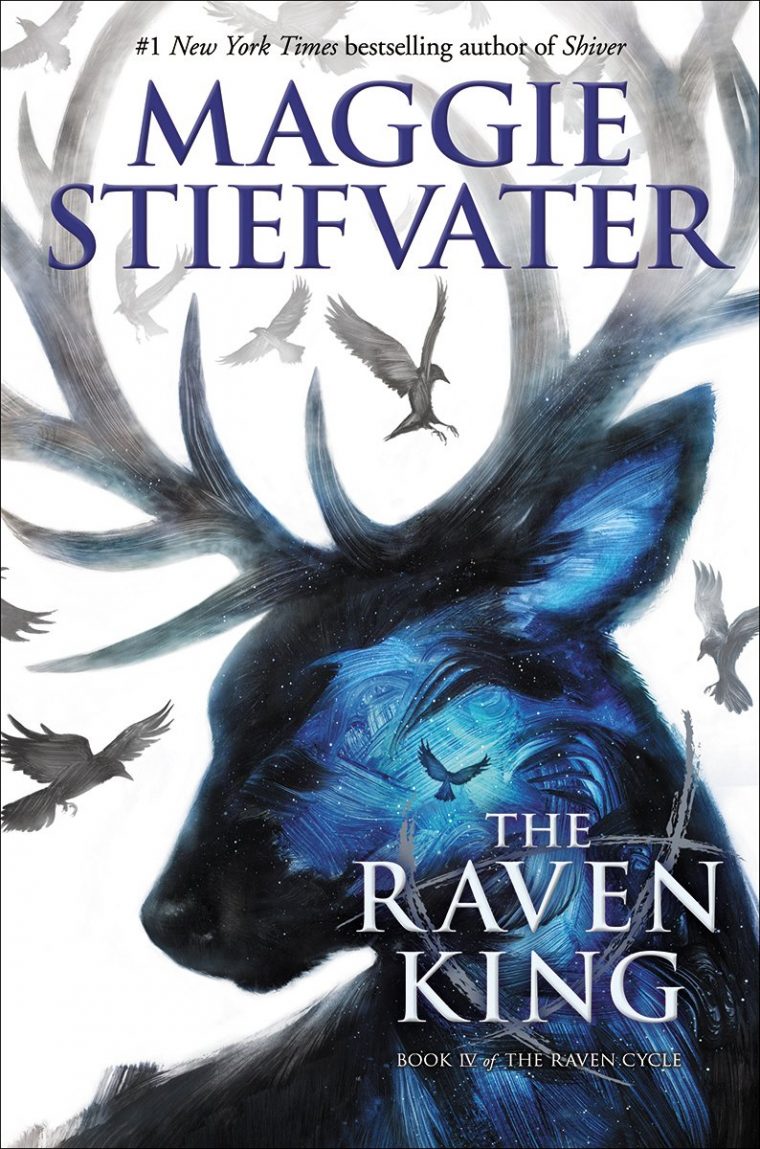 I'm making up for April's reading drought by reading all the things in May. My first read of the month: Maggie Stiefvater's The Raven King, the final book in her Raven Cycle. The series is remarkable; it's like reading a master class in writing craft. The tone, the careful word choices, the…spaciousness…of the plot—it's simply excellent. Not only do I enjoy the series for the pleasure of the books themselves, but because reading them is revelatory to me as a writer. If I pull myself out of the beauty of these books, I can use them as texts to improve my own craft. I am not the only one who sees these books as an example of craft; there are whole tumblr posts devoted to this idea. Here is one example: part one is about beginnings, and part two covers reveals (if there are more parts to this blog series, I haven't encountered them yet). I recommend reading the books before these posts, though, since they most certainly contain spoilers.
WATCHING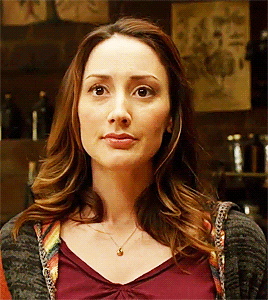 I can be fickle with my TV watching, but one show I've stuck with since season one is Grimm. I almost gave it up last year (that Juliette storyline was awful), but I hung in. My interest has been reignited this season, and even though I feel like some of the characters have been a bit wasted so far (ahem, Adalind), it seems like season five is ramping up to some good stuff. I love fairy tales and spooky supernatural things, so I guess it's no surprise that this show appeals to me. I'm excited to see where things go from here, both in terms of the intrigue and the complicated relationships.
(I nearly included an Adalind gif here, but I thought a hexenbeist woge [click at your own risk!] might be too much for sensitive readers. So I'll leave you with adorable fuchsbau Rosalee instead.)
LISTENING TO
Many writers create playlists to go with their projects. The idea is that when they play those particular songs, they'll automatically get in the right mindset for the story. For instance, if one were writing a Southern paranormal story with honky tonk flair, music from True Blood might fit the mood. Alternatively, if you were writing about Imperial Russia, Rimsky-Korsakov might be the way to go. However, I rarely play music when I'm writing. First of all, I can't listen to anything with lyrics; the words in the music overshadow the words in my head. I can sometimes handle ambient music, and I used to occasionally listen to the iTunes Radio Chillout station when I worked. But now that iTunes Radio is a thing of the past, I consistently listen to one thing when I write: the sound of rain. I have several apps on my phone, so I can listen to gentle rain or thunderstorms no matter where I might be working, but typically my go-to is the Rainy Mood. The track repeats, so I have it memorized at this point, and something about it instantly shifts my brain to writer mode. Of course, it's also good background noise for reading or sipping a cup of hot tea.
THINKING ABOUT
A new desk and chair for my office. I have a beautiful gleaming white desk that I love aesthetically, but it's only about 17″ deep. That means it can accommodate my laptop or a notebook, but not both. Spare monitor? Fuhgettaboutit. As pretty as it is, it just isn't functional, and neither is my plastic desk chair that makes my bum sweat. So, I'm in the market for a new setup. My friend Amy Grace has my platonic ideal of a desk; it's similar to the one below, but instead of two deep drawers on one side, they're balanced with one on each side with the shallow drawer in the middle. I do my writing in coffee shops and at the dining table, but I'd really like it if I had a functional workspace in my home. One day I'll find the perfect desk…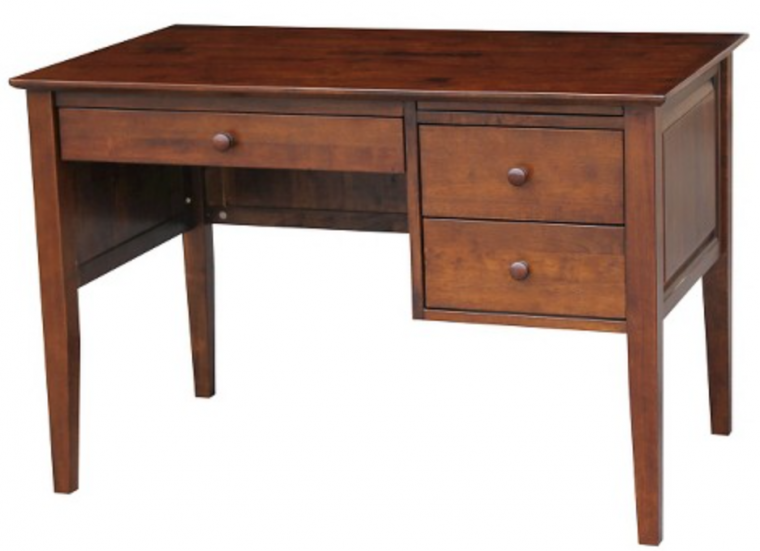 ANTICIPATING

I think I've said before that I'll read anything Victoria/V.E. Schwab writes without even glancing at the synopsis. Like Neil Gaiman and Laini Taylor, I know I can rely on Schwab to deliver the goods, and I expect this book to be no exception. A Conjuring of Light is the third and final book in the Shades of Magic trilogy (at least as far as the black magic arc is concerned), and I'm pretty excited for it. It won't be out until 2017 at the earliest, but I'm certain it will be worth the wait. The first two books in the series are imaginative and fun without being dense fantasy tomes (you know the kind I mean, right?). I'm looking forward to see who survives the series, because we all know V is going to kill off someone. In the meantime, she has another book (This Savage Song) coming out this summer, so that will have to hold me over.
WISHING
I love writing (obviously) and always have story ideas dancing through my head. But more often than not, my ideas come in the form of characters or opening lines. That's great, but it also means that when I have a germ of a story, it's almost always lacking a plot. Since I'm more of a pantser than a plotter (to my eternal frustration), this can be problematic. I often know where characters start and end, but have no idea of the journey they take. My ideal method would be to work out several plot points/key scenes in advance, and then explore my way through the story. To me, that's the perfect balance of plotting for structure and still allowing plenty of room for discovery.
Wishing for fully formed plots doesn't do me much good, but I have landed on the next best thing. My awesome friend Kayla has a journaling method she uses to help flesh out her ideas and make her stories complete. I asked her if she'd be willing to share her method, so she created a blog post with some details. Admittedly, part of the process is a bit magical, but just following her suggestions can help make the story feel more concrete. Do yourself a favor and read it; it's already helping me shape my next project. Trust me here.
MAKING ME HAPPY
I'm loving this tiny little succulent that lives in my kitchen window (potted in a dip bowl I found at the thrift store). In general, I can't have living plants in my house, because my cats treat them like a salad bar. In fact, all of my other plants are currently in foster care with my parents. However, this little guy doesn't seem to have attracted their notice—I guess because it's not leafy? Anyway, I conducted a Twitter poll to name this green friend. The name options were Bertram, Dean, and Oliver. But I also left it open to suggestions and the brilliant Kayla came up with the winner. So, without further ado, meet Plantelope.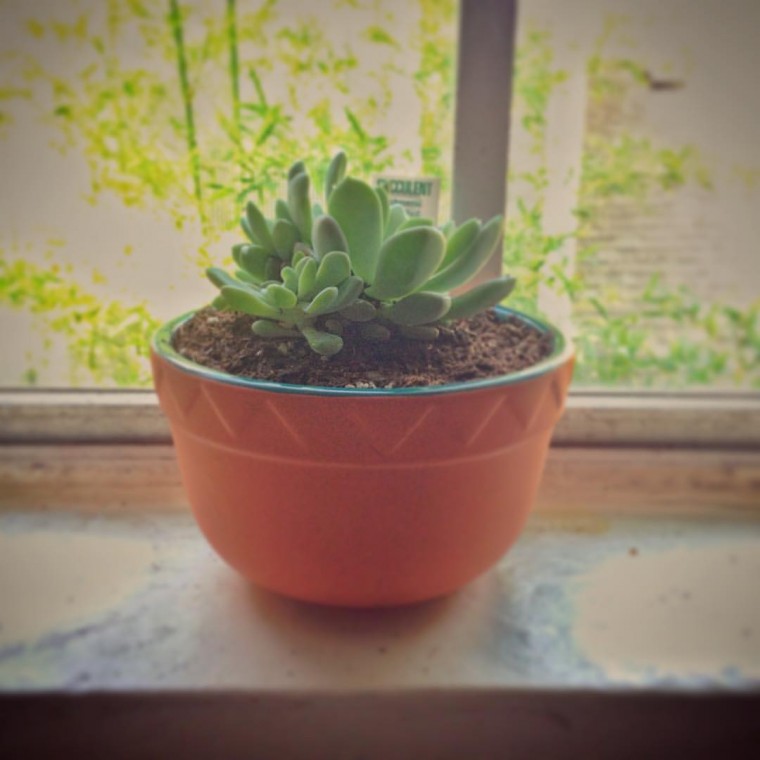 That's it for now! See you in two weeks with more faves.