Welcome to this week's "Currently" post!
CURRENTLY:
LOVING
In my last CURRENTLY post, I mentioned that I've started taking a collagen supplement. The supplement itself is fine, but sometimes it's difficult to figure out how to take it. Generally speaking, I mostly just drink water, and I don't want to dissolve my collagen in a plain glass of water. I tried it in a glass of unsweetened almond milk, and that was the most wretched thing in the world. Luckily, I've landed upon a pretty workable solution: the piña colada smoothie. Of course this isn't a real cocktail, but it has all of the tropical flavors with a lot fewer calories and less sugar. I don't measure my smoothies, so these ingredients are approximate, but this is the gist:
1 good-sized handful of organic spinach
2-3 frozen pineapple cubes
2 rounded tablespoons collagen
1 tablespoon* high-quality coconut oil
1 cup of pineapple coconut water
Put everything in a high-powered blender and let it rip!
*Note: Coconut oil is cleansing for the body (it has antibacterial properties) and many people can't tolerate this much at once without experiencing digestive issues. I suggest going at your own pace, and if you feel sensitive to the oil, start at 1 teaspoon and work your way up.
READING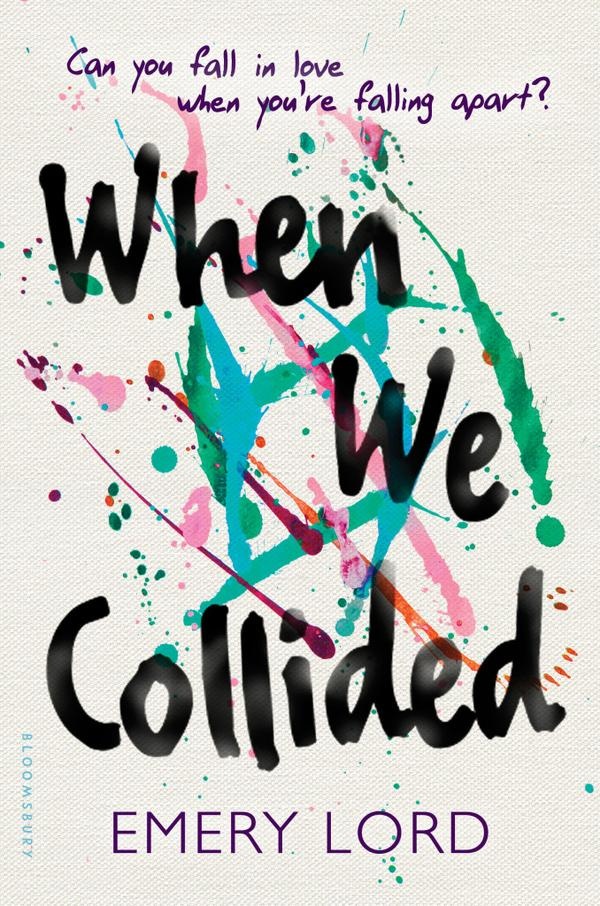 I just finished Neil Gaiman's wondrous nonfiction collection, The View From the Cheap Seats. It's 500+ pages of essays, introductions, and musings, designed to introduce readers to the music, films, books, comics, etc. that Neil enjoys. Obviously this is a must-read for Gaiman fans, but I'd also recommend it for readers who simply enjoy essays and recommendations. It's a diverse, wise, and fascinating collection.
On the fiction side of things, I spent a whole afternoon the other day devouring Emery Lord's When We Collided. It combines the whimsical romance of a Stephanie Perkins novel with the complex mental and familial issues of a Hilary T. Smith book. Think…Lola and the Boy Next Door meets Wild Awake mixed with the 90s Drew Barrymore movie Mad Love. I will say that I thought the romance aspect of the book paled in comparison to everything else that was happening, and I think it would have been interesting to merely focus on Vivi and her experiences. All the same, it was a compelling read for me.
WATCHING
My husband and I are big time soccer fans (though we prefer to call it football). This summer is chock full of exciting international matches. France is hosting the Euros, a competition for European teams, and here in the U.S. we're hosting the Copa America, for the North, Central, and South American teams. That means that on most days there are no fewer than three international matches to watch, which is great fun. I'm hoping France takes the Euros; I'd be happy for USA or Argentina to win the Copa.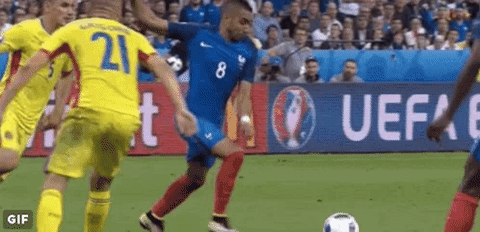 France's Dimitri Payet scores a winning goal.
LISTENING TO
Bob Marley's Three Little Birds. Not only does this song make me think of summer, but it's a nice reminder than even in the darkest times, there's still light in the world. It's easy to sometimes feel like everything in the world is falling apart, but Bob is here to remind us that "every little thing is gonna be all right."
I tried to paste a YouTube version of the song here, but YouTube settings make that impossible. Instead, click the link if you want to hear the song.
THINKING ABOUT
I'm always on the lookout for ways to improve my productivity and output. I have so many ideas and projects dancing in my head, and the thought of bringing them all to fruition is a bit daunting. Not because I'm incapable or because they are too difficult, but because I'm not great at time management and my productivity is consistently lower than I would like. Part of this is due to my ongoing health situation, and I have to accept that there will be days when I don't accomplish anything. However, on the days when I'm up to working, I like to offset the bad days by cranking out as much as possible. Enter Lindsay Smith's outlining techniques. Lindsay is an author with fantastic and diverse output: she has a series, a standalone novel (I think), multiple short stories both in print and online, and she writes for both YA and MG. I'm hoping to utilize her outlining example to work through a couple of projects I have in the fire.
ANTICIPATING
One of my favorite things to do is meet up with friends for writing dates at Epoch, a great little coffee shop with both indoor and outdoor seating. Epoch has nice big tables and lovely almond milk hot chocolates. On pleasant days, we like to sit outside on the deck and watch the wildlife (birds, fish, and bunnies) while cranking out words. And after a hard day of writing, nothing is better than popping next door to Madam Mam's and indulging in a lovely Thai feast. It's been a few weeks since we've done this, and I'm hoping to make a day of it soon.
View from the Epoch deck.
WISHING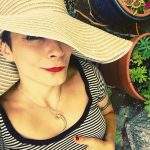 Everyone, regardless of whether you use Twitter yourself, should be following Maria Dahavana Headley's twitter feed. I wish I were friends with her in real life, because she is some kind of magical badass. Maria is wise, smart, funny, feminist, and fascinating. I was already in love with her books (seriously, go read Magonia), and now, thanks to her twitter, I'm in love with her. For me, reading her twitter feed is like taking the most interesting class, engaging in the most educational conversation, laughing wildly with your smartest friend while drinking champagne. I read it every day, and I'm better for it.
MAKING ME HAPPY
My secret fairy tale project! I've long wanted to be an expert in fairy tales; I wish there were a degree for that. Since there isn't, I'm educating myself the best I can, and working on something incredibly fun that blends a few of my interests. More to come as this develops.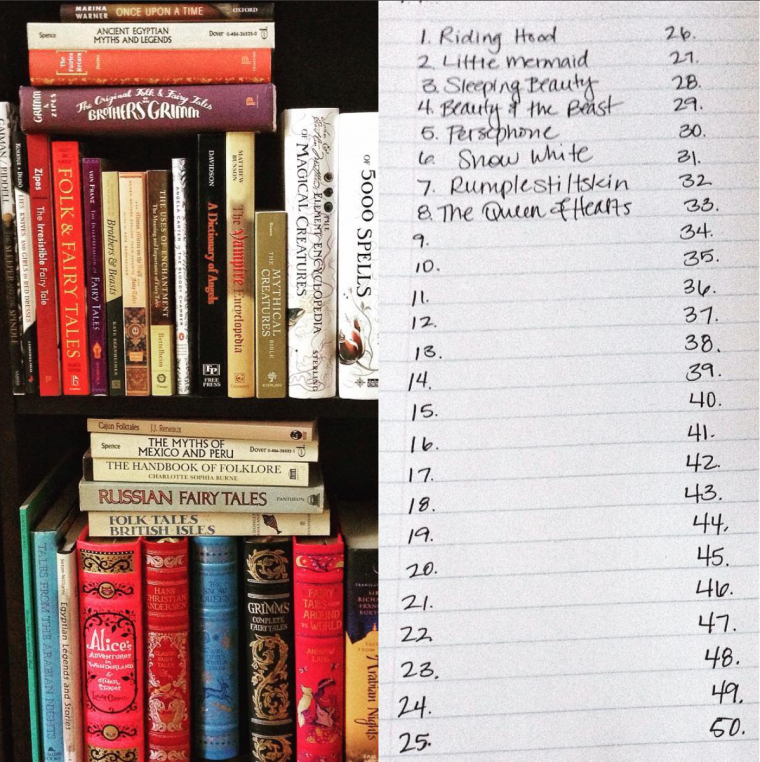 That's it for now! See you in two weeks with more faves.