These "currently" posts have been floating around the blogosphere for a while now, but I was just clued in by my friend Kayla Olson and I've decided to join the fun. The goal is to post these lists every other Tuesday, and I'm hoping to stick to that — we'll see how it goes. Now on to the list!
CURRENTLY:
LOVING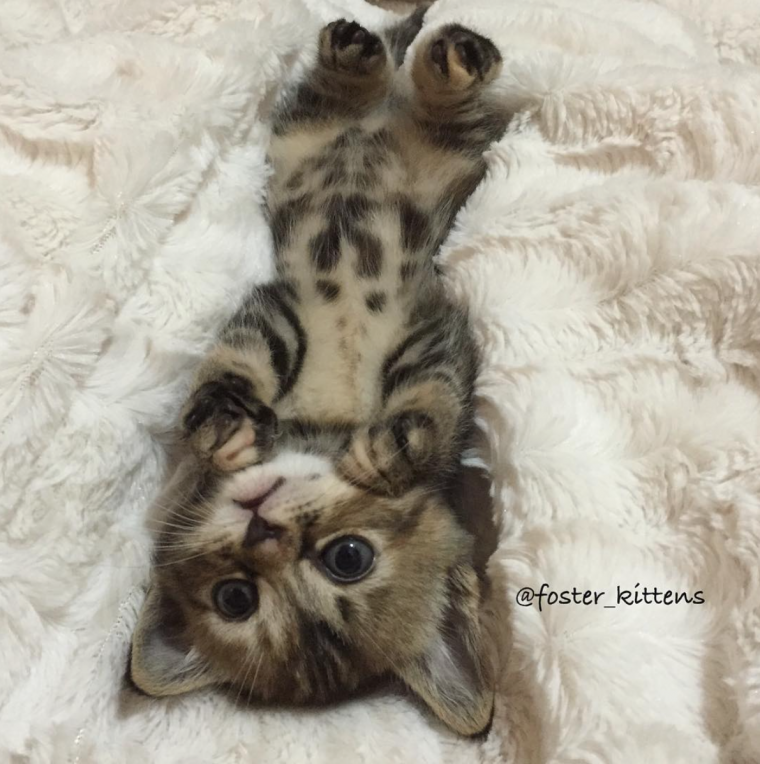 This amazing method for organizing my various works in progress. Again, credit goes to my friend Kayla, whose love of organization and strategy sings to my heartstrings. For writers who use Scrivener, this method involves creating a master project list and assigning each project a color-coded priority rating. Right now I have 13 projects on my board and four different priority ratings, ranging from "query next month" to "hey, this is an interesting concept." It's a fantastic way to see — at a glance — where I am with things.
I'm also obsessed with the Foster Kittens Instagram account, and now there's a regular livestream on the YouTube channel. All kittens, all the time.
READING
I set a reading goal each year, and this year I'm aiming for a very manageable 50 books. Normally I set a higher goal, but I have so many other projects on the horizon that I didn't want to lose sight of them while I was transported away by other people's words. So far, I'm at 14 for the year. I just finished Rebel of the Sands by Alwyn Hamilton and Seven Ways We Lie by Riley Redgate. I think my next read will be Dreamstrider by Lindsay Smith, but I haven't committed to anything just yet.
WATCHING
I try not to commit to too many TV shows each season, mostly because I get sucked in so easily (I love TV) and when that happens, my productivity shuts down. That said, I love weird shows, so I always make time for Grimm, which I started watching because I love retellings; Supernatural, because the Winchesters are the best; and reruns of Community, which is the funniest show I've ever seen. I never get tired of it.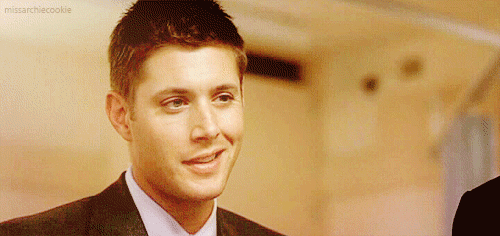 LISTENING TO
Right now I'm really into Lana del Rey's Honeymoon. The lush, spacey melodies and vivid lyrics are fantastic. For me, Honeymoon is perfect for driving and for playing in the background during my workday. It's soothing and slightly hypnotic and I love the atmospherics.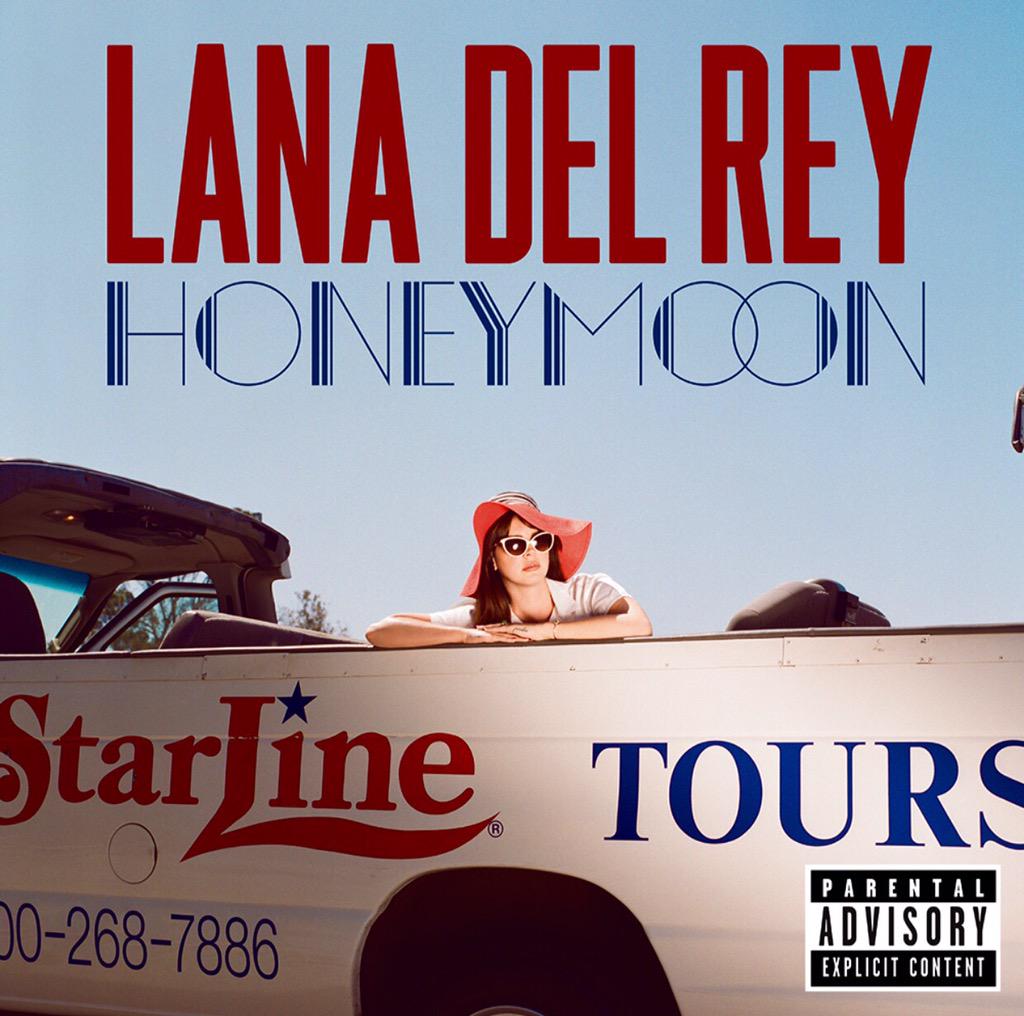 I've also been listening to First Draft with Sarah Enni for more than a year now. This podcast is essentially an ongoing conversation with YA and MG writers, and it's consistently wonderful. The advice and tips are fantastic, but it's also so fun to hear what other writers are reading, struggling with, loving, etc. Sarah has a real journalistic gift for keeping the conversation going, and she mines authors for all sorts of details with a warm, deft hand.
THINKING ABOUT
Last night I figured out a strong potential ending to one of my projects, and I'm so excited. This doesn't happen for me very often; as much as I wish I were a plotter, I tend to have to pants my way through my manuscripts. But I'm also a chronic insomniac, so as I was tossing and turning last night, I started thinking about all the ways this particular story could end. One stood out to me and I'm hoping to write the entire final chapter this week. Then I can go back and write all the things that come before it.
ANTICIPATING
I have three outstanding preorders that I'm so, so excited about. First up is Renee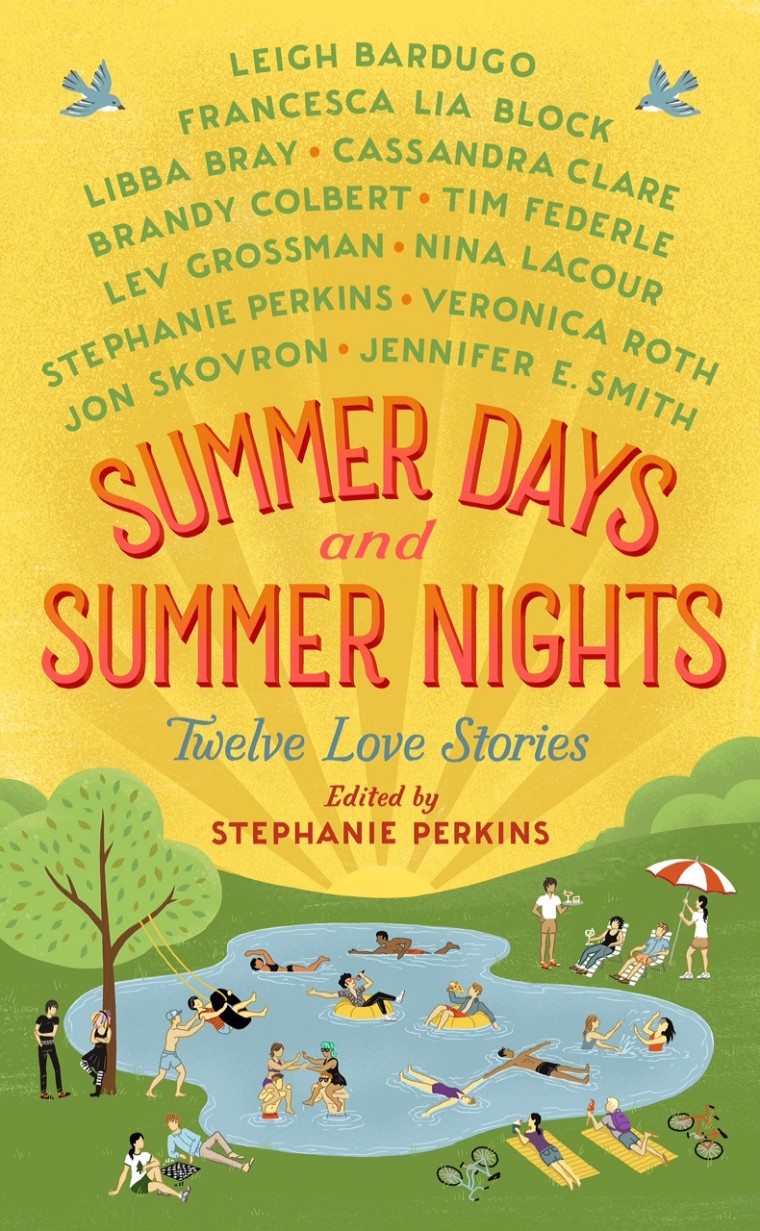 Ahdieh's The Rose and the Dagger, which is the sequel to last year's The Wrath and the Dawn. That was my favorite book of 2015, and I cannot wait to dive into the continuing adventures of Shazi and Khalid.
Next up is Summer Days and Summer Nights, a YA short story anthology edited by Stephanie Perkins. It's a companion to My True Love Gave to Me, a collection of holiday stories that I adore. I love anything Stephanie has a hand in, and I have no doubt that this will be wonderful.
Finally, I'm dying for Victoria Schwab's This Savage Song to come out. I will read anything Victoria writes; she's just one of those authors who always appeals to me, no matter the style or genre of the book. This Savage Song is sort of a Romeo and Juliet story, minus the romance and plus monsters. How can that not be amazing?
WISHING
I wish I had the time and money to make it to more writing events and festivals. TXLA is happening next month, and several friends are going. It's not in the budget for me this year, which is hugely disappointing. I went in 2015 and it was one of the highlights of my year. Fingers crossed I can find a way to go next year, and that more writing events make their way onto my calendar in the latter half of 2016.
MAKING ME HAPPY
The Paris Saint-Germain football club. I don't watch many professional sports (not enough time or interest), but I love, love, love PSG. They're doing really well this season, and have already secured the Ligue 1 title. They're still going strong in the UEFA Champions League as well. My partner and I have a weekend ritual of relaxing and watching these athletes do their thing, and it's lovely.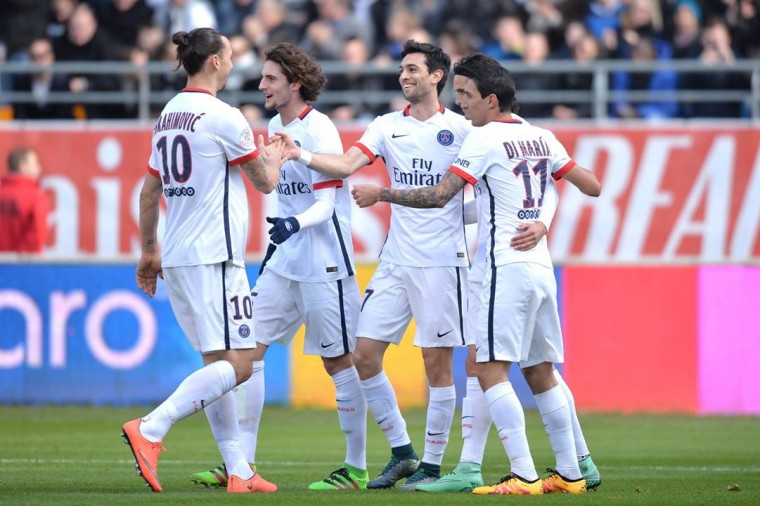 That's it for now! See you in two weeks with more faves.