Welcome to this week's "Currently" post!
CURRENTLY:
LOVING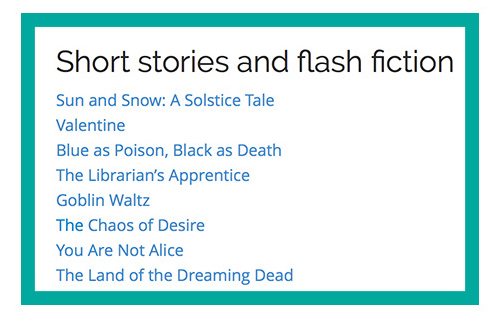 I have recently developed a love for writing flash fiction. When I was in grad school, I designed an independent study on short stories, which have always interested me, but I never explored flash fiction. However, I recently discovered Erin Morgenstern's flax-golden tales project, in which she wrote original, ten-sentence stories to accompany photographs. I jumped off that idea and started writing my own ten-sentence flash pieces inspired by images I found on tumblr. I've become obsessed. There's something very compelling about writing a story in ten sentences—no more, no fewer. There's also a great satisfaction in completing a project so quickly—once I start a flash piece, it rarely takes more than 15 minutes to finish.
READING
Speaking of short stories, one of my favorite places to read them is The Hanging Garden. The Hanging Garden is a tumblr blog in which published YA authors write weekly short fiction inspired by GIFs. I started reading about a year ago, when I realized I knew a couple of the writers involved in the project. The GIFs are always fascinating, and the stories blow me away. There's real talent at this blog. And, to toot my own horn a little, I will be guest posting there at the end of the year, so watch for my own story this November!
WATCHING
I can't get enough of carpool karaoke with James Corden. If you haven't seen it, the host of The Late, Late Show drives around (usually in L.A.) with famous singers. They chat, sing along to the radio, and have shenanigans (like making Justin Bieber wear that outfit). The great thing is that James Corden is a legitimate singer—he's performed on Broadway and has a Tony Award. So not only are these karaoke sessions hilarious (did you know Adele can rap?), but they're actually good.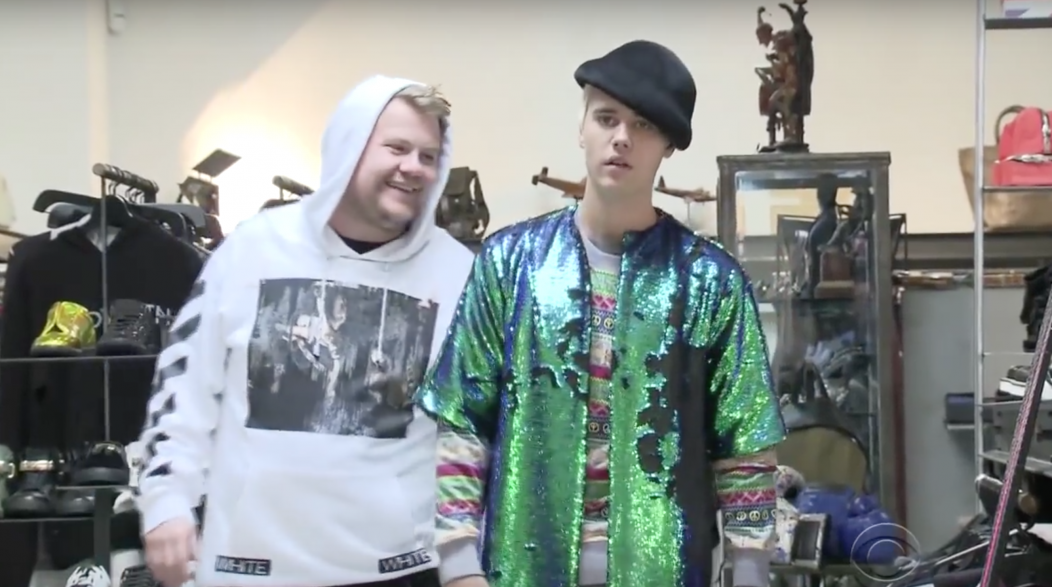 LISTENING TO
Warm weather lands early in Texas. It's only April, but it's already regularly in the 70s/80s, the birds are chirping merrily, and all the plants have exploded into bloom, including the cacti. For me, nothing says spring and summer are here like Shakira. Her hip-shaking beats, complex lyrics, and fun melodies make me think of all the best things about summer: driving on a sunny day, drinking a Sonic Route 44 cherry limeade (best ice in the world), painting my toenails bright colors. I may complain about the Texas heat (because boy howdy, it gets hot here), but at heart, I'm a warm weather Southern girl and I like to shake my booty to Shaki until the sun goes down.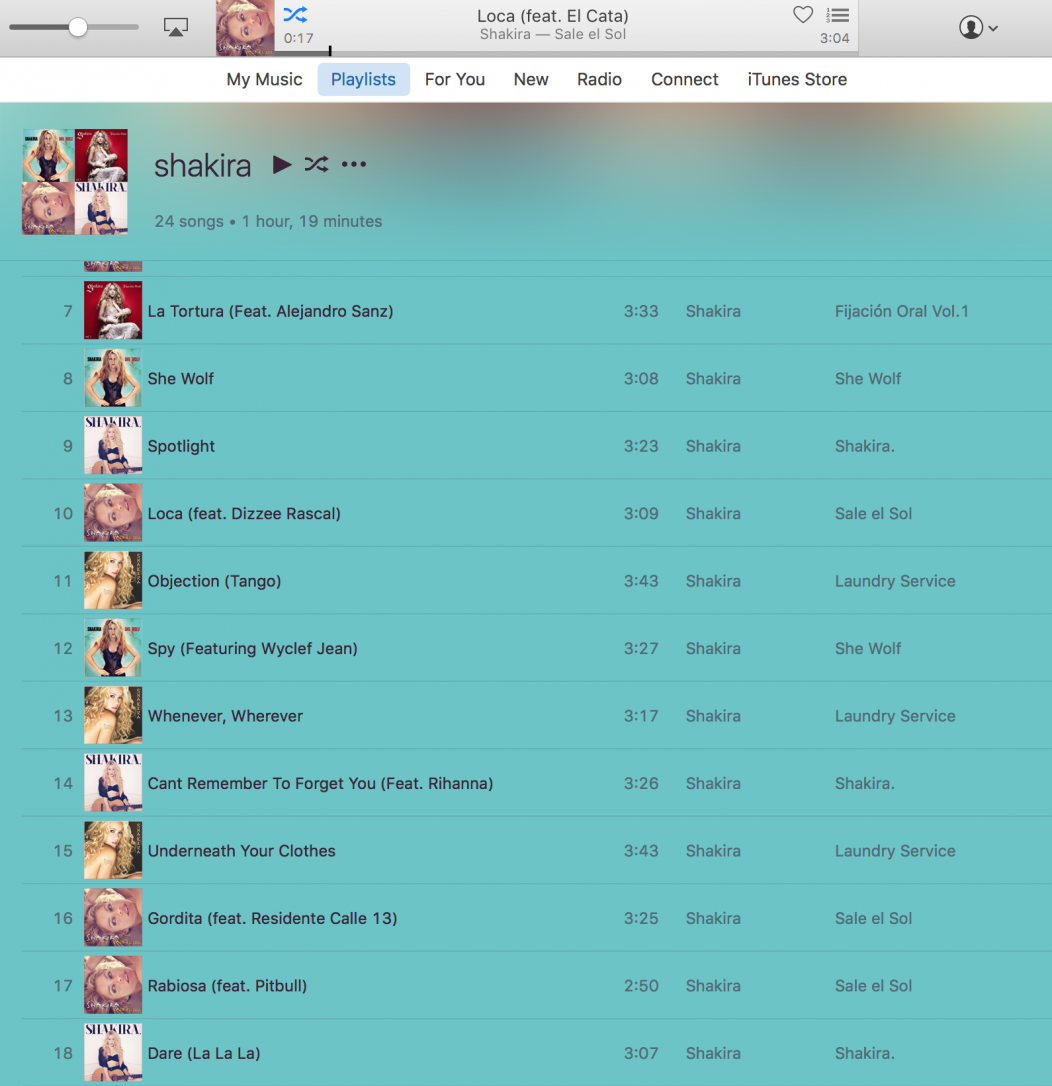 THINKING ABOUT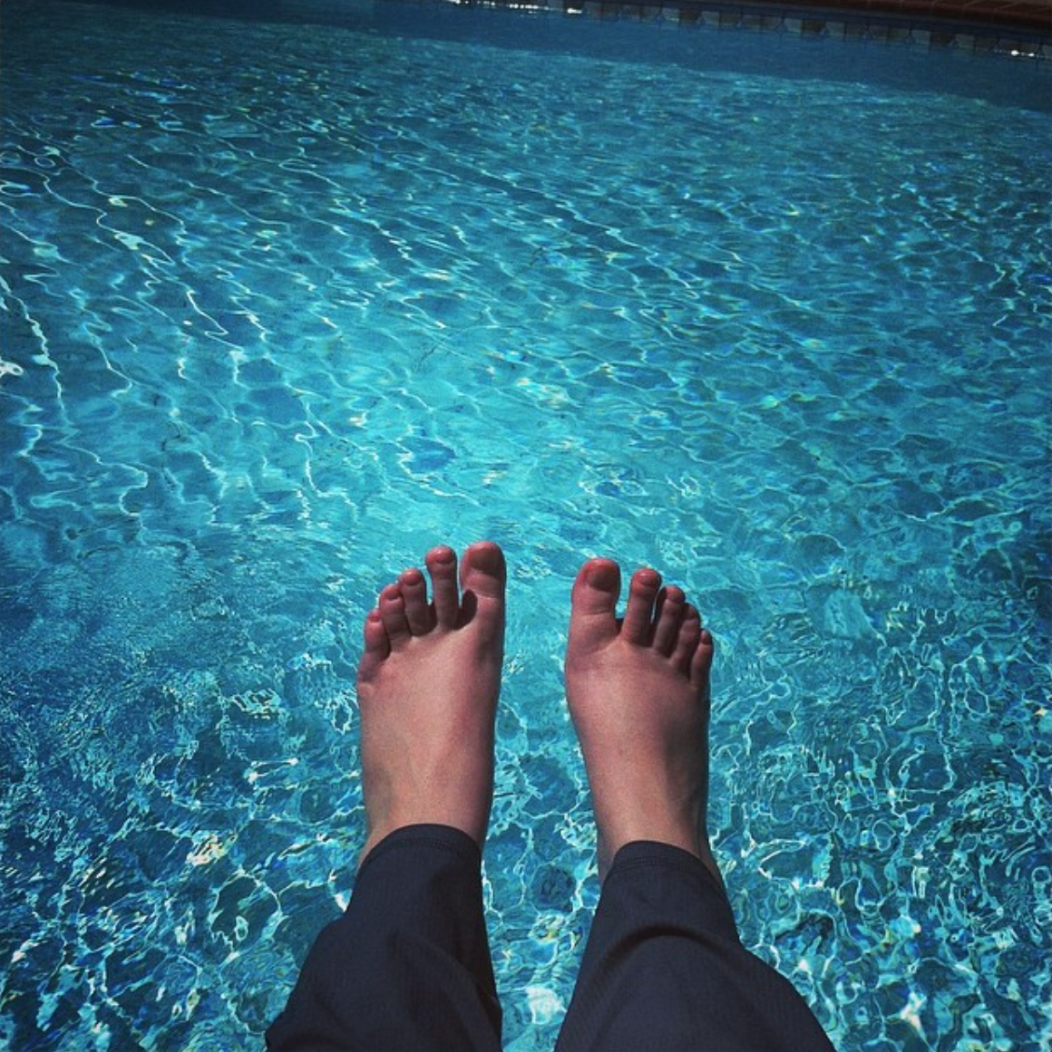 I'm heading to Florida this summer to spend the 4th of July with my family. Hilariously, both my parents and my in-laws retired to Florida, like you do, I guess. My parents have a gorgeous backyard, complete with beautiful landscaping, a huge pool, and a hot tub. They already picked up a reclining lounger for me (!) and I can't wait to go spend the holiday with everyone. I'm already having visions of camping out on my lounger with a book to read and a book to write and it's everything. I'll have some sort of refreshing drink (smoothie, beer, cocktail, whatever!), music on my phone, and my loved ones all around. Happy holiday, indeed.
ANTICIPATING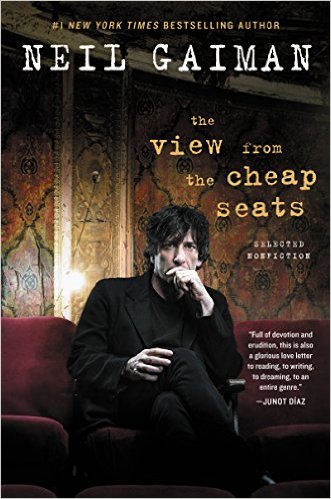 Neil Gaiman is one of my favorite authors, which probably comes as no surprise, since he's a lot of people's favorite. His novels are great, but I particularly love his short story collections (again, not a huge surprise). I have three already (Fragile Things, Smoke and Mirrors, and Trigger Warning), but I'm always on the lookout for more. So I'm delighted that he has a new collection of non-fiction essays coming out next month. According to Amazon, The View From the Cheap Seats is:
An enthralling collection of nonfiction essays on a myriad of topics—from art and artists to dreams, myths, and memories—observed in #1 New York Times bestselling author Neil Gaiman's probing, amusing, and distinctive style.

An inquisitive observer, thoughtful commentator, and assiduous craftsman, Neil Gaiman has long been celebrated for the sharp intellect and startling imagination that informs his bestselling fiction. Now, The View from the Cheap Seats brings together for the first time ever more than sixty pieces of his outstanding nonfiction. Analytical yet playful, erudite yet accessible, this cornucopia explores a broad range of interests and topics, including (but not limited to): authors past and present; music; storytelling; comics; bookshops; travel; fairy tales; America; inspiration; libraries; ghosts; and the title piece, at turns touching and self-deprecating, which recounts the author's experiences at the 2010 Academy Awards in Hollywood.

Insightful, incisive, witty, and wise, The View from the Cheap Seats explores the issues and subjects that matter most to Neil Gaiman—offering a glimpse into the head and heart of one of the most acclaimed, beloved, and influential artists of our time.
I can't wait to read it!
WISHING
My wish right now this minute? Beyond the usual stuff like wishing for world peace and leaner muscles and fluffier hair, I wish Trader Joe's dark chocolate peanut butter cups were healthy. Because honestly, I want to eat them all. the. time. They are delicious. If you haven't tried them, you should. But be prepared to be addicted.
MAKING ME HAPPY
Anyone who follows my social media accounts knows I have extreme insomnia. It's partially hereditary and partially the result of some boring medical issues. But most nights I don't fall asleep until 6:00 or 7:00 AM, which is extremely frustrating. My biological clock is backwards, and I'm tired at all the wrong times. I don't know how or when this will be corrected, but I like to do what I can to get as much quality sleep as possible. So I am very excited about my new pajamas and bedding. I just picked up some new soft pants, crisp sheets, and a fluffy comforter and I can't wait to see if they help.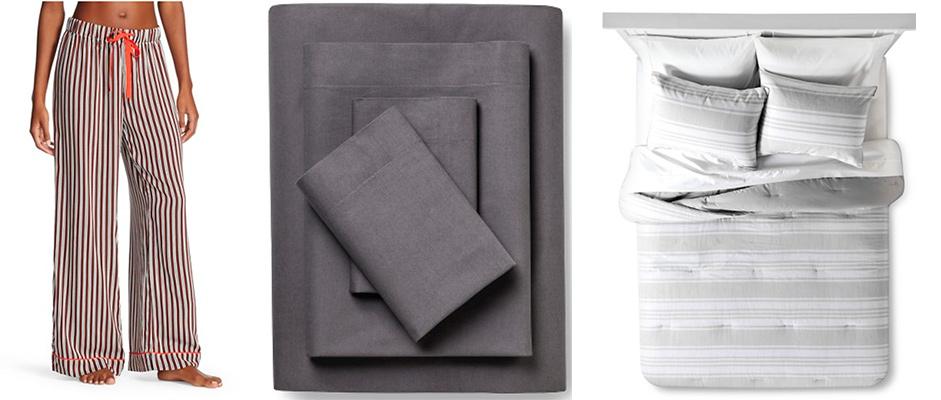 That's it for now! See you in two weeks with more faves.