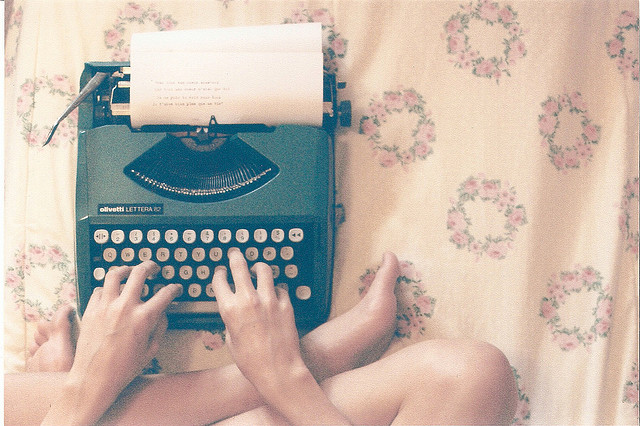 Today my friend Kaela asked me what my resolutions for 2015 are. I didn't have an answer ready. Because honestly, I didn't do so well with my 2014 goals. They were impractical, something that's always been an issue with me and resolutions. In the past, I would take on far too many responsibilities to prove that I was reliable, productive, and motivated. It was exhausting and unsustainable and it doesn't work for me. So for the coming year, I want to try something new.
When 2011 came to a close, I wished and hoped that 2012 would be far, far better. Because 2011 was tough. As it turns out, so was 2012. And 2013. And 2014. And you know what? That's life. Life is tough, life is challenging, life is life. All we can do is live it and do our best to find joy.
I've been thinking about the idea of joy a lot lately. What joy means to me personally, both as an abstract concept and as an experience. I've come to realize that joy isn't something that happens to us; it's something we must actively pursue. And for me, right now, joy is living in Austin and pursuing my dreams of a career as a novelist.
A few months ago, my husband and I moved. We'd planned to live in Austin for three years—it took longer than we expected to get here. And while we're so excited to be here, it's also scary. My job situation changed. Our financial landscape shifted. The way we organize our days and time together is different. All of this required some adjustments. But I wouldn't go back to our old place for anything.
Our apartment here is tiny. It's by far the smallest place we've ever lived. It's historic, with hardwood floors and tiny hexagonal bathroom tiles. It's on the second floor and the windows flood with light on every sunny day (of which there are a lot in central Texas). And as we underwent the process of moving, an image came to my mind…something of an unbidden daydream.
It was me, sitting at our little dining table in this new apartment, awash in sunshine. I was madly typing away at a novel, because it was my job. It wasn't a hobby. I wasn't completing an assignment for school. It wasn't something I did in my spare time. Writing this novel was my thing. It would sell (or maybe it had sold). In this little vision, I was living my dream life. I had found my joy.
I don't think this is an impossible dream. Sure, there may have been some hidden imperfections: lack of sleep, a side job to make ends meet, a massive rewrite. Dreams and joy don't have to be perfect. They just have to make you happy. They're the things you want to work hard for.
At the heart of "resolution" is the word resolve. It means to pursue something with "firm determination." And this is my resolution for each day of 2015. Pursuing joy. Pursuing publication. Submitting short stories to journals. Committing time in front of the computer to wrestle with Scrivener. Diving into that sunshine with everything I have and molding words and magic. Taking breaks when it gets to be too much, but never giving up.
Cheers. Happy New Year.
Photo credit: Lívia Cristina L. C. via Flickr creative commons